You've reached the official website of Carol B. Polis
Carol B. Polis is the first female professional boxing judge in the world! She was appointed by the then governor of Pennsylvania, Milton Shapp, on February 1st, 1973. Since then, she has gone on to achieve many accomplishments. To date, she has judged title fights throughout the world. She also appeared on the TV show "What's My Line?" and twice on "To Tell The Truth." She even made an appearance in "Rocky V" as one of the Judges. She has finished her book with help from her co-author, Rich Herschlag, titled "The Lady is a Champ." Carol is a cancer survivor, currently lives in a suburb of Philadelphia and is available for paid speaking engagements.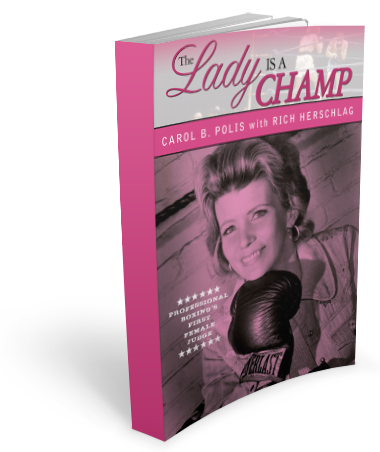 Want to find out more about Carol's life? Grab a copy of her book at Amazon.com! You can get a digital or paperback copy by clicking the button below!
Get Carol's Book